No, I meant literally, as in I've been installing gardening posts. And fencing.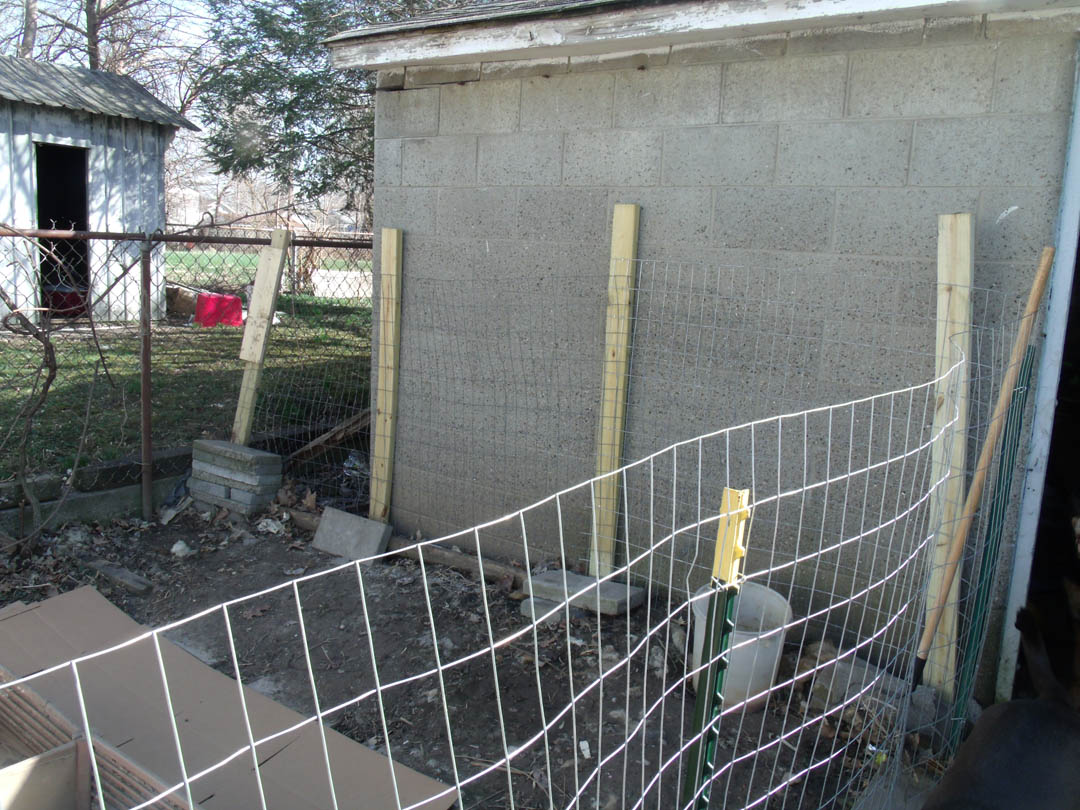 I can't imagine why I need to install some secure fencing around my garden.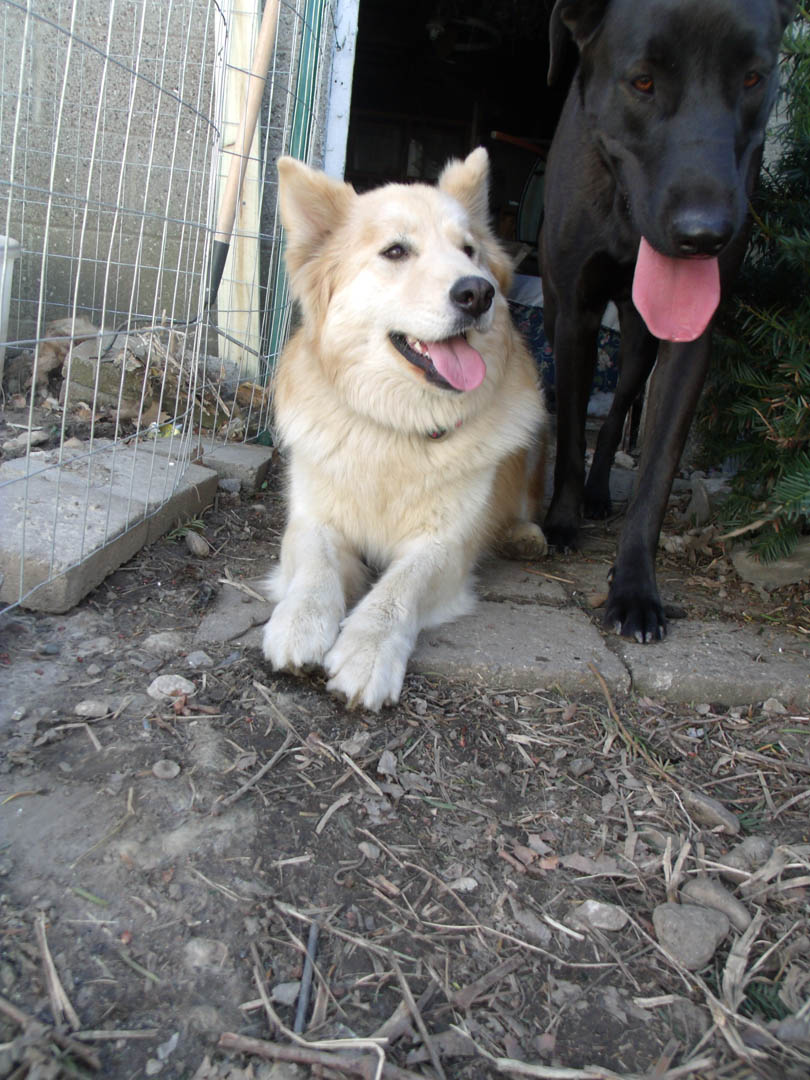 Uh huh. See Blondie the wonder dog up there is the stupidest smart dog I know. Smart as in REALLY clever…when it comes to getting into trouble. He's absolutely dedicated to procuring of food as well, or anything he thinks is food.
Last year I put up fencing but he dug under that area near the garage and managed to squeeze through the gap between the gate and the post nearest it. So this year, new fencing, with cut cull wood stapled to the bottom for extra reinforcement and extra posts to prevent bending the wire fence. I used more cull wood and the fencing from last year that was no longer secure to make the bits along the garage wall which I'll be covering with trellising for my grapes as pay day and bills allow. Then another bit of left over wood and some eye hooks (and cement pavers, which I also used to reinforce the fence posts) to secure the gap.
He actually whined when I opened up the garden to clean up inside.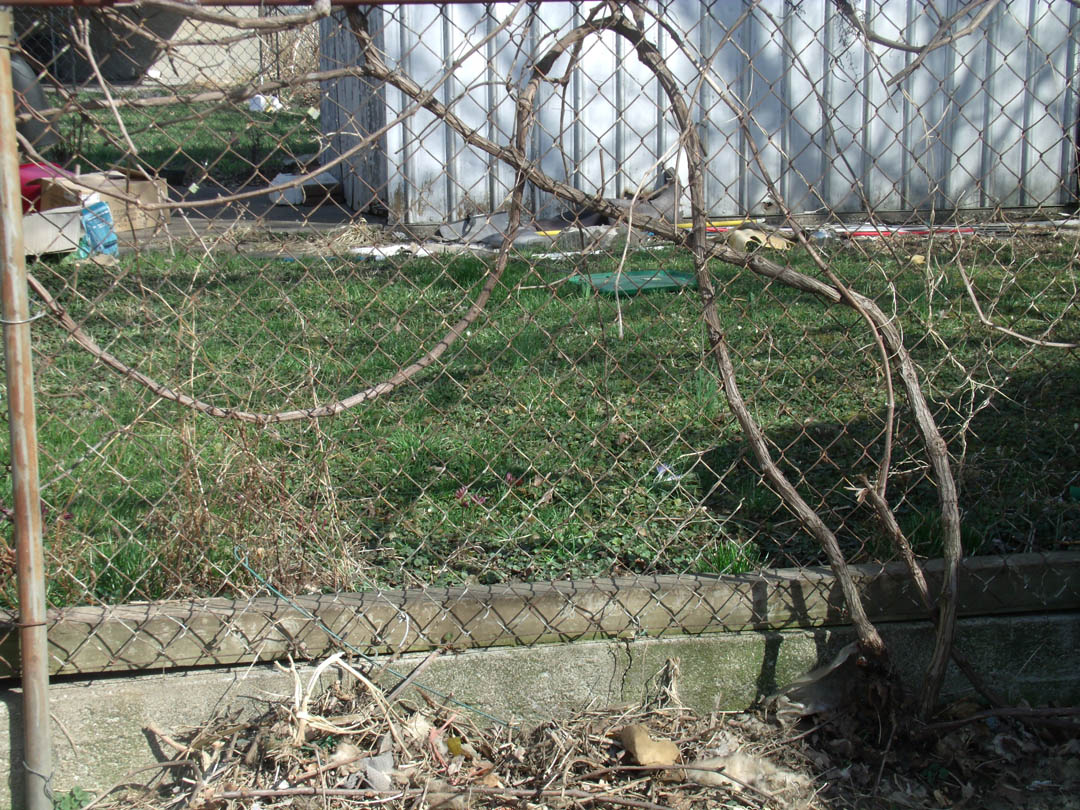 I trimmed back my grapes earlier this year because they were getting so over grown during the summer. Stay tuned to see how much they grow, because this is them dormant but they will cover this entire fence, plus some in only a month or two.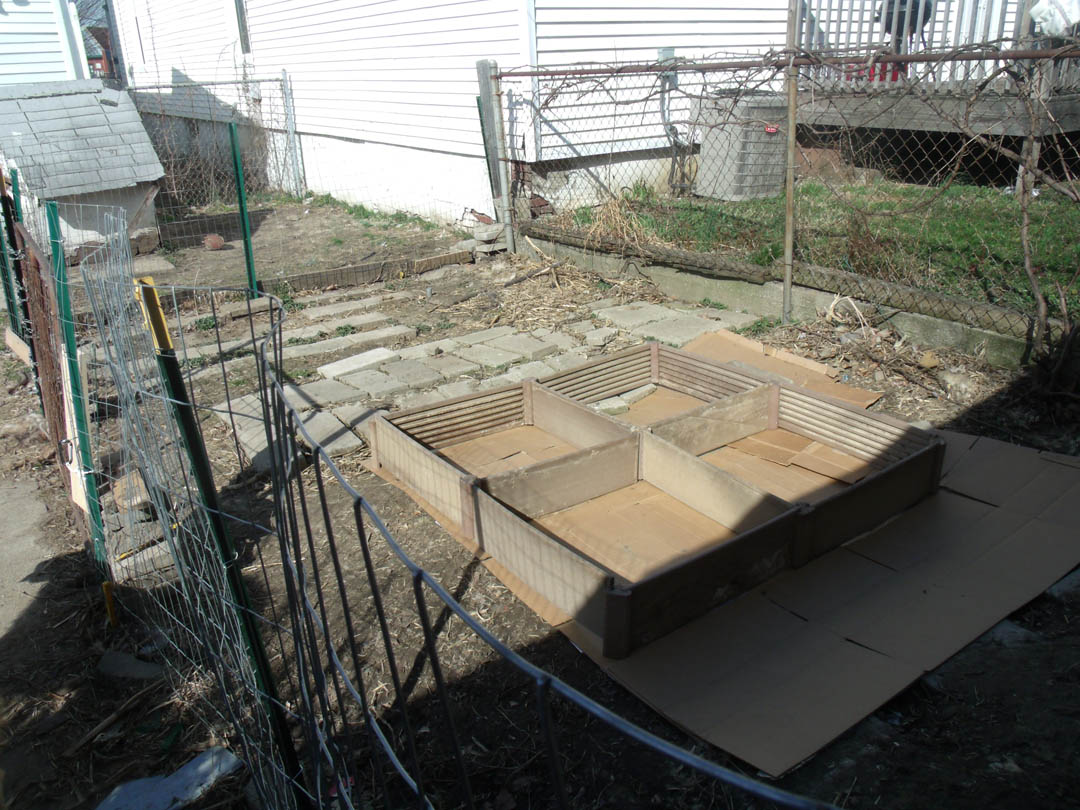 A friend gave me this raised bed! I am ridiculously excited about it because it should really increase my garden's output. She warned me to make sure to line the area underneath with newspaper or something so that any weeds can't grow up into it. I one upped that after some research and lined (the already bare garden plot) with cardboard boxes. They will soften and decay like newspaper and last year's dog hair but also smother weeds for longer.
Cardboard is also so easy to find I'm thinking of lining my pathways with it too (and layering straw on top).
As for last year's garden pelt of dog hair…well I Liked it. I thought it worked well, especially in hard to reach areas, or oddly shaped areas, or right up next to plants. It was very easy to manage (easier than shredded paper which was light and blew away and ended up all over the yard) and the birds loved it (who wouldn't want a fur-lined nest!)
But Jason says no way, not again. I think I might bring some home for plugging holes in the cardboard cover and putting right around the plants I put directly into the ground. It really was useful.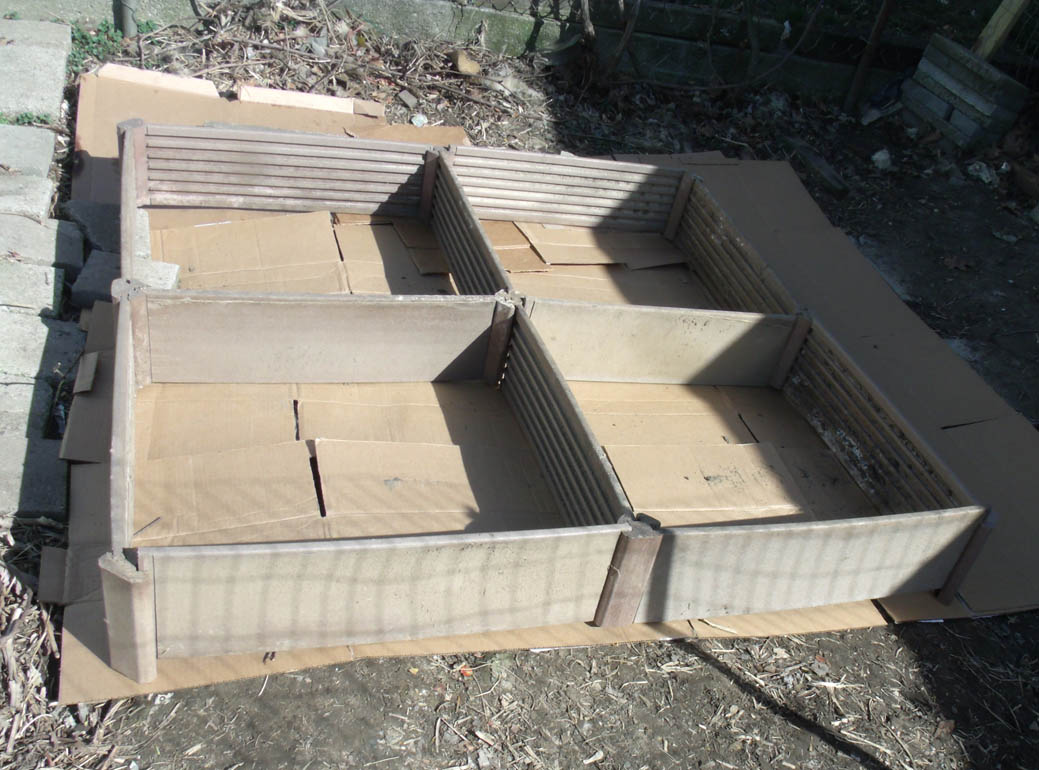 The raised bed is supposed to be 8 foot X 8 foot, but either it isn't…or my garden area is a lot bigger than I thought. The next step is measuring and getting that sucker filled up. (I plan to use compost sold by our local zoo. So I get compost, the zoo gets rid of its poo and gets a donation from me.)
I have all this space along that fence though probably not enough for a long skinny raised bed. But I could definitely get some 5 gallon buckets or some cracked boxes to put along that fence, which would be perfect for lettuce and spinach…
So it's not the prettiest of garden spaces, but I builted it myself AND it's all recycled materials! If it works out, dog wise, I can start working on building a new outside house/den for them.